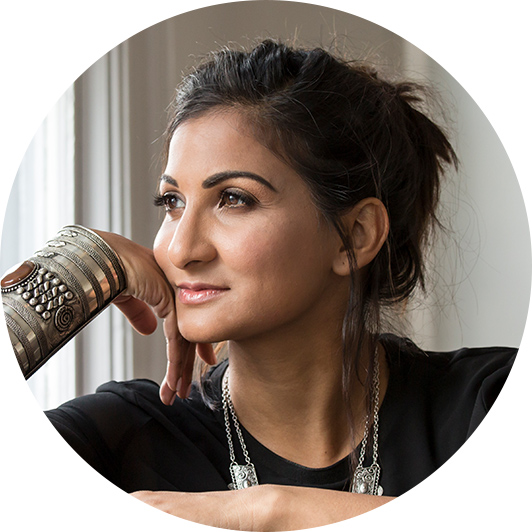 DAHLIA
Artist-Singer/Songwriter
Performer:
2.15pm – 2.25pm: Performance 2: Dahlia
TESTIMONIAL
"It is such an honour to be performing my songs off my brand-new record "SHIFT" for the beautiful people at ANOKHI at T.A.P.E.'s #ThisIsMyStyle event. So Excited!"
BIO
Toronto-based Singer-Songwriter, DAHLIA is influenced by a range of artists from Patsy Cline to Feist and SIA to Amy Winehouse. This is evident in her style and musicality. Her music stitches her thought-provoking lyrics, catchy hooks and soulful melodies.
Dahlia first discovered her love for singing at a tender age of 7 and began writing her first song when she was 10. She taught herself to play the piano in her late teens and started to write a repertoire of songs.
"Growing up I shuffled between Mumbai, Panchgani and Dubai and came to Toronto in 1998 not knowing where my music would take me." Dahlia did not have to worry for long as she was presented with many opportunities including the honour of singing the National Anthem for the U.N. dignitaries for International Peace Day at City Hall and a ranking into Mississauga's Top 25 Future Stars.
She started to play at local venues and events as part of bands including Lady Kane at Alleycatz, Groovopoli and headed her own band "The Sounds of Dahlia" at the Westin Hotel. In 2008, Dahlia entered into a local singing competition that landed her in the Top Ten that gained her media exposure and the momentum to get into the studio and record.
She wanted to push her artistry and skill and has trained with Micah Barnes, Marat Maxutov, Shannon Gunn and Falconer Abraham. In March 2011, Dahlia Fernandes pursued her songwriting and signed a co-publishing deal with So'lano Music Group.
SMG President Francis Yanga said, "I had a great initial meeting with Dahlia. When we got to working in the studio, there was an instant musical connection! I knew in that moment that she had the ability to write hits in various genres of music."
Dahlia went on to win the 'TLA – Video on Us Contest', a YouTube Songwriting competition, for her original single 'Tomorrow Tonight' with a prized Music Video by award-winning director and cinematographer Tom Antos of TLA Productions. The Spring of 2013 marked the release of her debut [EP] titled 'Between the Lines' that is filled with pop and jazz inspirations and Dahlia's striking raspy vocals.
In 2014, she met Roy Hamilton III and they started a songwriting partnership building a catalogue of songs. New York record producer and songwriter, Hamilton is known for his production projects with Michael Jackson, Britney Spears, N'Sync, Pras Michel of the Fugees, R. Kelly and many more. He introduced Dahlia to many collaborative songwriting opportunities including working with Degrassi star, Ana Golja on their track 'I Feel so Good' that was landed a placement for the film 'Full Out' on NBC, Family Channel and more.
Dahlia's songwriting collaborations include working with Steve D'Angelo, Roy Hamilton III, Nick Name, Omar Martinez, Ana Golja, Nickolai Salcedo, Dason Johnson (DAYSUN), Sheldon Holder, John Mega, David 'Vocalz' Matthews, Olivia Mannara, Allegra Jordyn, Dylan J. Usher and America's Got Talent Finalist, Stacey Kay.
DAHLIA has just released her 2nd EP titled "SHIFT" that brings her songwriting and the vision of producer NICK NAME together for their 2017 spring release.
PHOTO CREDIT
Lisa Macintosh