ANOKHI MEDIA ANNOUNCES ITS CELEBRITY PANEL FOR: #ThisIsMyGlamour18
FOR IMMEDIATE RELEASE
Toronto, ON (Thursday April 5, 2018) – ANOKHI MEDIA, Canada's leading South Asian entertainment and lifestyle media and events company will host its first event of the year – #ThisIsMyGlamour18 – this Spring as part of its membership driven, niche The ANOKHI PRESTIGE Experience (T.A.P.E) event series.
                  Photo Highlights From T.A.P.E's 2017 Events
THE EVENTS:
The Spring event under the T.A.P.E banner, will take place on Sunday May 6th, 2018 at The Globe and Mail Centre, Toronto.
What The Attendees Can Expect:
– Diverse Networking Opportunities
– Meaningful Panel Discussions
– Deep Delve Fireside Chats
– Interactive Demonstrations
– Inspirational Keynote Speeches
– Vendor Experiential Lounge
– Transformational Spotlight Talks
– Product & Service Raffles
– Bustling Gift Bags
– Lunch, Snacks, Beverages
Highlights of our past T.A.P.E events can be seen HERE and full details at the official website at www.AnokhiPrestige.com.
TICKETS:
Early Bird Special, Bulk Special and Bundle Special tickets are now available for purchase HERE.

                                                                                                  The Globe And Mail Centre, Level 17, Toronto With Panoramic Views Of The City And Lake
MEMBERS' GROUP:
ANOKHI MEDIA is pleased to announce that membership is now open to "The ANOKHI PRESTIGE Experience" Facebook group, where members can stay up-to-date with all information regarding the T.A.P.E event series, and benefit from:
– Exclusive discounts & offers not available anywhere else
– Monthly PRESTIGE newsletter membership
– First right to tickets before they become available to the public
– Virtual networking opportunities
SPONSORSHIP OPPORTUNITIES:
ANOKHI MEDIA's 2017 T.A.P.E events garnered over 10 million campaign impressions. Sponsorship packages for this year's events will provide:
– AMPLIFICATION: E-marketing, social media marketing, content marketing, affiliate marketing, influencer marketing, onsite marketing
– EXPERIENTIAL: Onstage opportunities, booth displays/sampling, raffles, gift bags
– MEDIA COVERAGE: Inclusion in photography & video coverage
– MEDIA CREDIT: Media spend available with most packages
For more information, contact: [email protected]
SPEAKERS:
We are pleased to announce our second group of speakers for #ThisIsMyGlamour18:
The Sandy Lion
Celebrity Fashion & Style Influencer
Panel Discussion: "The Business of Glamour"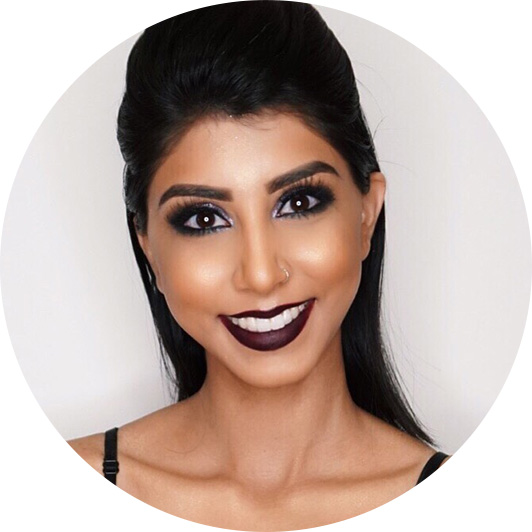 Hemali Mistry
Popular Beauty Influencer
Panel Discussion: "The Business of Glamour"
Ashlee Froese
Fashion & Branding Lawyer
Panel Discussion: "The Business of Glamour"
Manghoe Lassi
Desi Drag Queen
Panel Discussion: "The Business of Glamour"
Previously announced speakers:
Stay tuned for more speaker announcements coming over the next few weeks,
EVENT PARTICIPATION:
Any experts, specialists, or influencers interested to be considered for participation in the onstage program can click HERE to contact ANOKHI.
Join the buzz on Twitter, Instagram, and Facebook: #TAPE2018 #ThisIsMyGlamour18
To find out more about the event and book an interview with ANOKHI MEDIA's Founder, President, CEO Raj Girn, please contact:
Media Enquiries:
Farah Khan
[email protected]
416.535.7000
– 30 –
About The ANOKHI PRESTIGE Experience (T.A.P.E.)
The ANOKHI PRESTIGE Experience (T.A.P.E.) is an exclusive members-driven event series, which focuses on identifying, exploring, and discussing lifestyle-based themes that comprise an integral component of North American South Asian life.
The events include a collection of interactive presentations, interesting activations and diverse networking opportunities between members, industry experts, multi-national corporations, community businesses, and the media. Each event's campaign will consist of a multi–layered pre, during and post marketing and promotions strategy implemented by ANOKHI MEDIA as well as attending talent, sponsors, partners, and members, in a collaborative effort to create awareness around this initiative, and promote a sense of enterprise and opportunity.
About ANOKHI MEDIA
ANOKHI MEDIA was founded in 2002 by its award-winning President and CEO Raj Girn, who had the vision of creating a one-stop multimedia resource to communicate and engage intimately with the global South Asian community to which she belongs, as well as provide a platform for relevant and penetrative connectivity between the community and the commercial world at large. With this as the central focus and mission statement, Raj and her team set forth to create a brand that would forge this vision into the mindshare of the community and market share of the client.
ANOKHI MEDIA's portfolio includes a robust online community with an online magazine, blogosphere, three video channels, a coffee table book, an annual awards show, a boutique event series, a weeklynewsletter, and a global social media network. They have also garnered an extensive, long-term, multi-national client base due to their innovative strategies and pioneering initiatives. The brand has become North America's premier "go to" information resource for all aspects associated with South Asian pop culture, lifestyle and entertainment, for the consumer, the media and the commercial sector.