Dr. Renu Persaud
Award-Winning Lecturing Professor & Author
Transformational Spotlight Talk: "The Mastery of You"
TESTIMONIAL
"It is my great honor to be presenting the Spotlight Talk and officially launching my book, "The Master of You" at ANOKHI MEDIA's T.A.P.E. lifestyle event, #ThisIsMyGlamour18. When we place value on nurturing our inner sense of being, we can transform our lives in ways we never thought possible, and become who we were meant to be, which to me, is the most glamorous version of self."
BIO
Dr. Renu Persaud holds a BA, MA, and PhD from the University of Toronto and is currently an award-winning Lecturing Professor at the University of Windsor. Dr. Persaud is a popular and much sought after professor at the university and as such, has been presented with the 2017 Faculty Award.
Her debut book "The Mastery of You", is a culmination of her personal experiences, her research as a social scientist, and her professional ideas about social life, interwoven together with poetic verse. The book has gained positive critical and international acclaim and just became available online globally. The book has been receiving a number of notable awards considerations, for example, it has already been nominated for an RBC Taylor prize, where it got a mention, as well as being the silver medal winner of the Reader's Favourite Prize. Most recently, "The Mastery of You" was nominated for Canada's most prestigious literary award, the Governor General's Award and in March 2018, she was recognized as a "most influential and powerful" woman as part of International Women's Day's inspirational leaders event.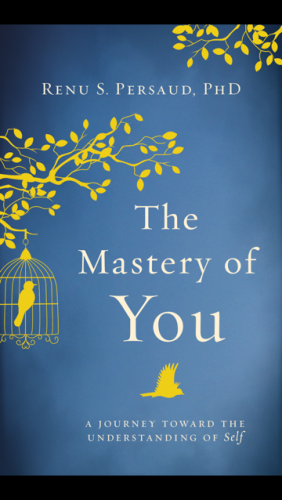 Her award-winning debut book will see its official Toronto launch at #ThisIsMyGlamour18, where Dr. Renu Persaud will tell her story of transformation and discovery, as well as read from the book as the 'Spotlight Talk' speaker, and raffle a copy of a signed book to the attending audience. Attendees will also have the opportunity for a meet and greet with Dr. Persaud after her speaking engagement, during the event's lunch program, with opportunities to purchase signed copies.
PHOTO CREDIT
Courtesy of Dr. Renu Persaud