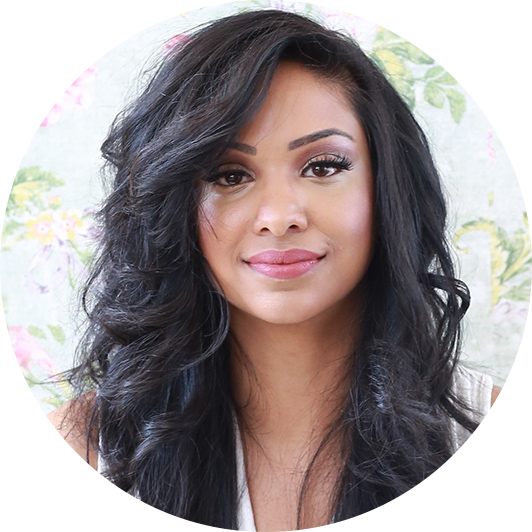 Reshmi Chetram
Creative Director/Dancer, Tarana Dance Network
PERFORMER:
11.55am – 12.05pm: Performance 1: Reshmi Chetram & Dancers
TESTIMONIAL
"What an honor to be included on a platform with such dynamic and talented personalities. The T.A.P.E mandate to open multi-level conversations in regards to development, growth and exploration is exceptional and much needed in Canada! As a Torontonian who really enjoys digging deep when it comes to giving an identity to the work that I do with others, this event opens doors to new avenues for self-exploration & connections with others. I look forward to being a part of T.A.P.E 2017."
BIO
Reshmi Chetram is an Indo-Canadian performing artist, dance educator & creative director. Having trained with her mother, Deviekha Chetram, founder of the Tarana Dance Centre in Toronto for over 20 years, she has gone onto further her knowledge in Kathak after being accepted under the tutelage of Kathak legend, Pandit Birju Maharaj in New Delhi, India, from 2005-2012. Reshmi has given performances and workshops in Canada, the U.S. and India, and locally, she has been recognized as a revered choreographer and performing artist, having participated in numerous productions and events over the years.
In 2007 Reshmi founded her Indian Fitness program and has since, developed a Bollywood fitness curriculum and certificate program with ambassadors in different regions and states. Her many collaborations with leading choreographers have led her to diversifying her career trajectory, offering classes as well as producing and hosting her own show, 'BollyFit' on air in Canada and the U.S. Reshmi was selected as 1 of 19 International artists to take part in Dance Intense, Calcutta India, and in 2008, Reshmi debuted her first choreography at L'oreal's Luminato Festival in Toronto, called "Jaala."
As the Creative Director and Choreographer of Tarana Dance Network, Reshmi trains and guides students from the ages of 3-65 years old in the various art forms of India dance. Reshmi also serves as the Executive Director for Natya Arts Productions, which focuses on the promotion of Indian Classical Arts in Canada.
PHOTO CREDIT
Cam Ta Photography